Gold Sponsor
Silver Sponsor
Site Visit Partner
Supporting Partner
Exhibitor
Exhibitor
Exhibitor
Canada is ready to unlock its potential as a green industrial leader. Industrial companies are gathering to evaluate the current regulatory, financing and technology landscape to enhance collaboration with and forge new relationships with stakeholders focused on delivering scale now.
Taking place 24-26 October in Toronto, join 40+ speakers and 200+ attendees from leading industrials, energy-intensive manufacturers, innovators and stakeholders from all corners of the decarbonisation value chain with four clear goals:
Forge more collaboration
Increase the exchange of knowledge
Support scale
Source practical solutions to accelerate decarbonisation.
Over 2-days this conference will discuss the current policy landscape, investment and financing opportunities, building a sequestration industry, the power of carbon capture and utilisation, biomass, nuclear energies role in decarbonisation and much more. It's a unique opportunity to assess all energy intensive industries and how we will execute on ambitious strategies and create a clean profitable future.
Download the Sample Attendee List
Site Visit for 2023
CHAR Tech Thorold Plant | Tuesday, 24 October, 2:00pm – 4:00pm
CHAR's global first-in-kind, high temperature pyrolysis (HTP) process converts woody biomass to simultaneously produce two highly profitable green outputs ready for industrial application without generating greenhouse gases.
When commercially operational, CHAR's Thorold facility will convert 75,000 tonnes of woody biomass to simultaneously produce 500,000 gigajoules of RNG and 10,000 tonnes of biocarbon per year.
With some of the best thinkers and leaders from across the decarbonisation landscape, including:
Peter McArthur
VP - National Cleantech Lead
RBCx, Royal Bank of Canada
Renata Cardoso
Vice President - Sustainability and Low Carbon
Electra BMC
Cem Gercek
Director of Operations and Head of Decarbonisation
Carmeuse Americas
Rachel Doran
Director of Policy & Strategy
Clean Energy Canada
James Millar
President & CEO
International CCS Knowledge Centre
Devin McCarthy
Senior Vice President & Federal Practice Lead
Sussex Strategy Group
David Bangma
Director of Innovation
Ash Grove
Bilal Sheikh
Decarbonization Strategy Lead (PMP)
ArcelorMittal
Key reasons to attend for 2023
Access knowledge and expertise from over 200 leaders tackling decarbonisation from the chemical, steel, mining, cement, lime, O&G, Financing, Technology and Policy sectors.
Assess the challenges and solutions not only in Ontario, but across all of Canada's industrial base within decarbonisation. Take an active role in round table discussions, working groups and 1-2-1 meetings to enhance the value of your experience on site.
Two-days of in-person collaboration, drives deeper and more meaningful networking. Through informal dialogue, our site visits, drinks receptions, breakouts, roundtables and more you will forge relationships that will allow you to capitalise on the opportunity ahead.
Speed is imperative, as we look to limit the impact of climate change. Develop relationships and build a clear plan for those net-zero goals. Get out from behind your desk and come away energised, with the connections and insights you need to take your project to the next level.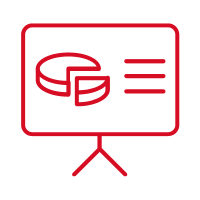 Leave knowing how to make a change. Our on-stage presentations and talks, as well implementable ideas from discussions with peers, technology & solution providers will enable you to feel ready for what's ahead.
See real case-studies from decarbonisation projects and pilots onsite with your peers. Previous visits include steel plant, hydrogen hub, port infrastructure, R&D Labs and CO2 utilisation tech manufacturing facilities.
We base all our agendas on feedback gained from our industrial members and attendees.
Here are some of the challenges and questions that will be put under the spotlight:
• Navigate how the sequestration landscape is evolving within Ontario
• Develop and create a plan through industry insight and regulatory information on how to execute your roadmap
• Unlock the full potential of CCUS through understanding the policy, financing and technology landscape
• Address the challenges in utilising biomass in industrial applications to generate cleaner energy
• Establishing a clear runway to 2050 with the right investment, technology and collaborations in place
• Unleashing the potential of Clean Hydrogen for Canada's net zero targets through overcoming challenges and maximising opportunities
• Mobilising capital and private investment to drive investment for industrial decarbonisation in Canada
• Will there be enough clean power to meet the ambition of the decarbonising industries?
Companies which have attended our North American events
What Attendees Say
"The Energy Transition has made a magnitude change in the number of conference opportunities. More so than ever before companies collaborating and building on their core capabilities is what will drive and catalyze progress to net zero goals. Decarb Connect provides a structured forum to understand companies core capabilities and to network, connect, and foster those collaborations."
Kenneth Chlapik, Global Market Manager, Johnson Matthey
"I really enjoyed the Decarb Connect conference because it was really the leaders of the industry who are focused on practical decarbonization. Rather than pretenders talking about vague strategy, I met the contenders focused on getting real projects off the ground. Great way to meet the right connections for potential partnerships."
Christine Parrish Business Development Lead Compact Membrane Systems
"As a startup, I found Decarb Connect to be the most efficient event I've ever attended. Unlike other events for tech start-ups, most attendees were actual industrial companies which allowed for much more productive and practical discussions. Everyone was actively engaging with the rest of the attendees to make the most of the time together."
Theo Bertrand, CEO and Founder, JRI
"The most valuable conference we've attended since our company inception. In two days, we met with the right contacts focused on decarbonizing their companies which operate in hard to abate sectors. The relatively small size of the conference made for a more intimate environment where it was easy to connect and explore potential collaborations. We walked away with a number of new promising potential partners."
Phillip Stephenson, VP Business Development, Electrified Thermal Solutions
Partnership Opportunities
At Decarb Connect, we offer a plethora of opportunities across our global platform to meet your objectives, whether you want to find new leads, evaluate new partnership opportunities, amplify your leadership position or enhance your brand positioning, our packages are completely bespoke to meet your objectives. We combine our events, reports, webinars, podcast and leadership network opportunities to create a package that compliments your wider marketing strategy and surpasses your expectations.
Take a look at our partnership prospectus to see how you could get involved.
About the Organiser

Decarb Connect is a resource hub and network of senior leaders tasked with tackling decarbonisation strategies within energy intensive industries.
We are unique as we focus on all of the foundation industries and create products that support them in overcoming the multifaceted challenge of decarbonising whilst working to unlock new opportunities with key stakeholders from technology, financing and investment, policy, consulting and much more.
Our mission is simple. Accelerate decarbonisation and reduce emissions globally. We all play different roles in this journey and we believe ours is to work with decarbonisation leaders on bringing them together to facilitate the exchange of knowledge and importantly forge partnerships that tackle the biggest issues.
We focus on those with complex challenges to solve. Our global platform combines a unique membership network of decarbonisation leaders, industry renowned conferences, webinars, industry reports, podcasts and more.
If you are a stakeholder within industrial decarbonisation and the green revolution, we will have something that supports your journey.