Thank you to our 2023 Sponsors and Partners
Gold Sponsor: Enbridge Gas
Enbridge Gas is Canada's largest natural gas storage, transmission and distribution company based in Ontario, with 2023 marking its 175th anniversary of serving customers. The distribution business provides safe, affordable, reliable energy to about 3.9 million customers and is leading the transition to a clean energy future through net-zero emissions targets and investments in innovative low-carbon energy solutions.
The storage and transmission business offers a variety of storage and transportation services to customers at the Dawn Hub, the largest integrated underground storage facility in Canada and one of the largest in North America. Enbridge Gas is owned by Enbridge (ENB), a Canadian-based leader in energy transportation and distribution. Visit enbridgegas.com to learn more.
Find out more about Enbridge Gas: www.enbridgegas.com
Silver Sponsor: Pathways Alliance
Pathways Alliance is working with the governments of Canada and Alberta on an ambitious plan to address climate change. By innovating and implementing new technologies, Pathways Alliance will continue ongoing work to reduce impacts to air, water and land.
It will also see through an ambitious carbon capture and storage (CCS) plan, which will reduce CO2 emissions from production by about 22 million tonnes per year by 2030, with the ultimate goal of net-zero emissions by 2050.
Our six member companies have mobilized a shared team of engineers, scientists and business leaders to develop and implement scalable solutions that support Canada's climate goals. In fact, we've already made significant progress in cutting emissions and reducing impact. Together, we're setting the foundation for a more resilient industry and a secure, responsible energy future.
Find out more about Pathways Alliance: www.pathwaysalliance.ca
Site Visit Partner: CHAR Technologies (TSXV: YES)
CHAR Technologies ("CHAR Tech") is a leading cleantech company, specializing in high temperature pyrolysis (HTP) to transform organic waste into renewable gases (renewable natural gas, green hydrogen, syngas) and biocarbon (biochar, activated charcoal, biocoal).
CHAR Tech stands out by leveraging its proprietary HTP technology and strategically locating facilities near feedstock sources and output lines, ensuring a stable supply of biomass and cost efficiencies. Notably, CHAR Tech's biocarbon boasts an impressive 91% reduction in emissions and the elimination of 30,000 tons of GHG emissions, positioning the company as a premier partner for heavy industries driving positive environmental transformation.
Find out more about CHAR Technologies: www.chartechnologies.com
Supporting Partner: Clean Resource Innovation Network (CRIN)
The Clean Resource Innovation Network (CRIN) is a pan-Canadian network founded to enable clean energy development by commercializing and adopting technologies for the oil and gas industry.
We bring together diverse expertise from industry, entrepreneurs, investors, academia, governments, and many others to enable solutions that improve the industry's environmental and economic performance. We believe that these solutions will be applied across Canadian industries and around the globe, and that energy development and environmental stewardship together will have local, national and international benefits.
Find out more about CRIN: www.cleanresourceinnovation.com
Carbon Neutrality Partner: ClearBlue Markets
ClearBlue Markets ("ClearBlue") is an award-winning carbon market company whose team has pioneered the carbon markets since 2000. The ClearBlue team has unmatched practical experience in all aspects of global carbon markets, including market analysis, regulatory analysis, strategy development, carbon allowance trading, offset sales, structured deals, reporting and compliance management.
Find out more about ClearBlue Markets: www.clearbluemarkets.com
Media Partner: Energy Manager Canada
For over a decade, Energy Manager Canada has been laser-focused on one thing: proactive energy management. We serve our ~8,500 subscribers—which include facility owners and managers, building engineers and energy managers, and related stakeholders—through our bi-weekly newsletter, website, videos, webinars, and social posts.
Our editorial coverage is not limited to any one sector or building type, and increasingly includes news and information about the emissions-reduction landscape.
Find out more about Energy Manager Canada: www.energy-manager.ca
Media Partner: Decarbonisation Technology
Decarbonisation Technology is an interactive digital magazine that focuses on the strategies, legislation and technologies powering the transition to sustainable fuels and energy. It explores the global deployment of technologies, products and services, whether mature, at early adoption, under demonstration or still a prototype, together with the growth of supporting infrastructure and the latest policies and proposed legislation.
In addition to the digital magazine, our new multi-platform media brand will include a website, online Q&A and weekly newsletter and will become a popular forum for conversation between governments, policy makers, energy companies and technology providers. This will be followed up with a series of conferences worldwide.
Find out more about Decarbonisation Technology: www.decarbonisationtechnology.com
Media Partner: Carbon Herald
Carbon Herald is an independent online media covering the emerging carbon industry. We are focused on the companies, organizations and people that work in carbon capture, carbon removal and carbon markets.
We provide daily news and updates about new partnerships, investments, policy, technology and science from across the globe. We also feature in-depth interviews with CEO's and key professionals working on decarbonization.
Our core team consists of Vasil Velev as editor and Petya Trendafilova and Violet George as journalists.
Find out more about Carbon Herald: https://carbonherald.com/

Media Partner: ESG Today
ESG Today is a site dedicated to covering Environmental, Social and Governance (ESG) issues for investors.
Environmental and social awareness are on the rise globally, but until recently have been nearly absent in the investment process of professional investors. We believe this is changing, and in a big way. Allocations into sustainable investing mandates have been growing significantly. Innovations in sustainable finance are proliferating. Capital flows into sustainable investments are booming. And investors are increasingly demanding sustainable business practices and transparency from issuers.
Find out more about ESG Today: www.esgtoday.com/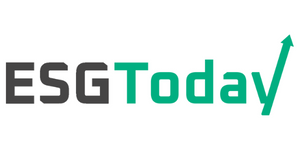 Media Partner: Carbon Capture J0urnal
Carbon Capture Journal is the world's leading magazine for carbon capture storage and utilisation, published by Future Energy Publishing in London. We have been publishing since 2007.
Find out more about Carbon Capture Journal: www.carboncapturejournal.com/
Global Knowledge Partners
Let's talk  – Contact Fern Millican, Partnerships Director
Get in touch with Fern Millican to learn how you could partner with us. From our membership base across the Decarbonization Leaders Network through to keynotes or tailored small group workshops at the summit – we have the right partnership for you that will put you in front of an audience keen to understand how you can help them decarbonize.
Fern Millican
Partnerships Director, Decarb Connect
fern@decarbconnect.com
Book a meeting in Fern's diary

Sponsorship Opportunities
At Decarb Connect, we offer a plethora of opportunities across our global platform to meet your objectives, whether you want to find new leads, evaluate new partnership opportunities, amplify your leadership position or enhance your brand positioning, our packages are completely bespoke to meet your objectives. We combine our events, reports, webinars, podcast and leadership network opportunities to create a package that compliments your wider marketing strategy and surpasses your expectations.
Take a look at our partnership prospectus to see how you could get involved.